Michelin-Starred, Muslim-Friendly Restaurants
Only a few associate Michelin stars with their tires, and what the two Michelin brothers started more than 100 years ago is today a gourmet guide to restaurants instead of a driver's guide to the roads. In the luxury restaurant sector, any restaurant is proud when it obtains a Michelin star, as it increases its fame and attracts food lovers from any country.
Here are some Michelin-Starred, Muslim-Friendly Restaurants:
Acacia Restaurant in Saudi Arabia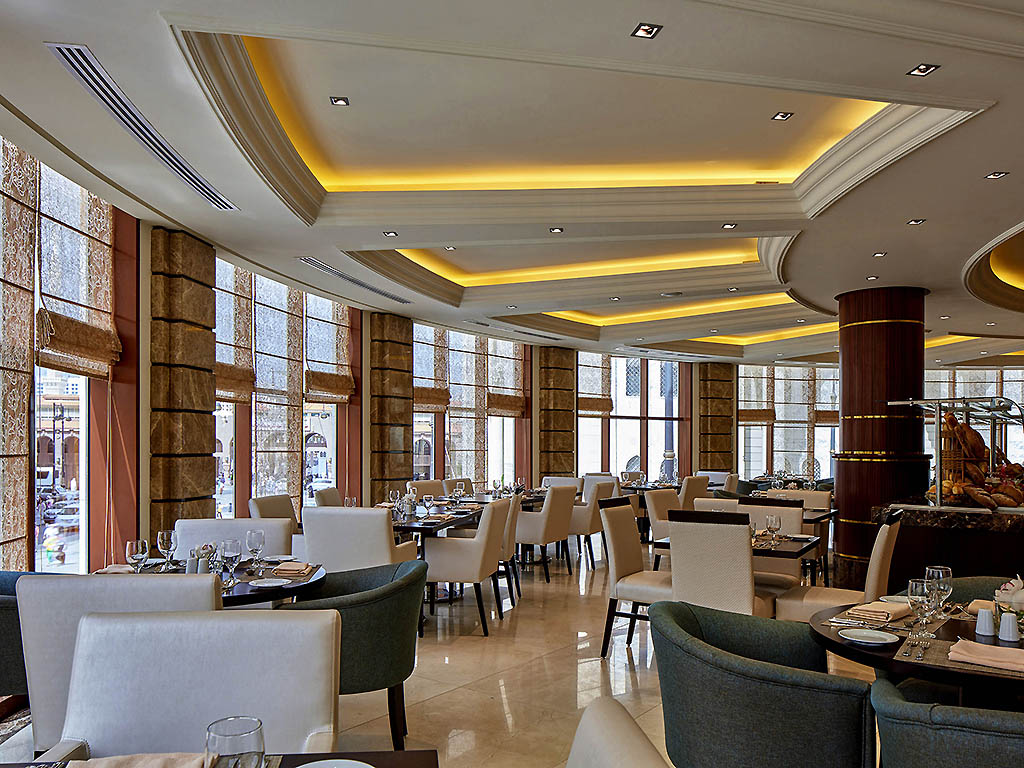 At the Mövenpick Hotel in Riyadh, famous French chef Pierre Gagnaire, a  3-star Michelin-starred, has opened his first restaurant in Saudi Arabia. The chef, who has been included in the list of the 100 best chefs globally and one of the top 10 chefs globally by the French magazine Le Chef, allows all visitors an authentic and exciting dining experience. With a menu featuring the chef's finest innovations in French cuisine, the restaurant is distinguished by its calm atmosphere and professional staff, making it the perfect place to plan a romantic dinner. What makes the dining experience exceptional for the people of Riyadh is that some of the most famous dishes in the restaurant were inspired by the best local dishes and spices known to Saudi cuisine. It should be noted here that Acacia Restaurant in Riyadh is number 14 in the world.
 Jamavar Restaurant in Qatar

Jamavar Restaurant is known in Class, Qatar, for its unique style and choice of Indian dishes, serving dishes from all over the Indian subcontinent allowing connoisseurs to indulge in the unique taste of its authentic Indian recipes. Stylish interiors, refined touches, beautiful details and diverse options add an extraordinary elegance to give the restaurant's diners an immersive lunch and dinner experience from another world. It is also a halal restaurant for Muslims that does not serve alcohol or forbidden foods for Muslims to eat.
Galvin La Chapelle in United Kingdom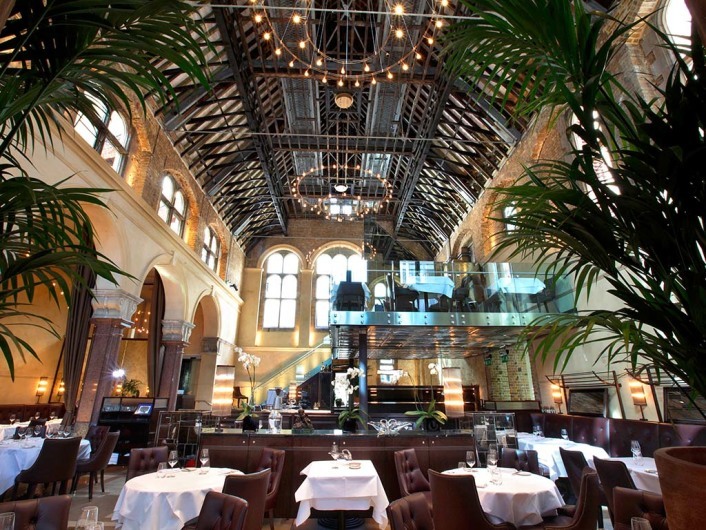 It serves a delicious selection of the world's most famous dishes –Could be pre-order halal dishes- prepared by the most skilled chefs, for breakfast, lunch and dinner, along with afternoon tea in the traditional English way. In addition, the British high-end restaurant chain "Galvin" opened its first restaurant outside the United Kingdom and launched in the Middle East with "Demoiselle by Galvin" in Dubai.
Marcus in United Kingdom 

This restaurant in Britain Knightsbridge takes halal food to the next level. The lamb dish looks like an award winning 2-star Michelin chef, and the chicken dishes could be pre-ordered halal dishes. So, lamb is halal, and Chicken can be pre-ordered.
Kai in United Kingdom 

Kai Restaurant is a Chinese restaurant that  offers a beautiful selection of delicious halal dishes for Muslims. The recipes are carefully cooked. You will never be able to stop in this upscale restaurant. Chinese, Mayfair, Chicken and Lamb halal.
Veeraswamy in United Kingdom

Veeraswamy restaurant is always full of colour & delicious aromas. Lobster Malabar Curry, Chicken Tikka, Tandoori Prawns, Patiala Shahi Raan. Presents Indian food, Chicken and Lamb halal at Regent Street.
Bismillah Biryani  in Singapore

Bismillah Biryani Restaurant in Singapore serves delicious Indian and Asian dishes and unique halal diet dishes.
Chaegeundaam in  Seoul
This restaurant serves a mixture of barbecue, Asian and Korean delicacies. In addition, the restaurant is known for its extensive vegetarian menu, which uses fresh and predominantly organic vegetables and herbs.